What's the difference between UL Listed and UL Recognized wires and cables? Our customers often ask this question so here's the lowdown.
Underwriters Laboratories, or UL, is a global safety certification company that conducts quality and safety tests to ensure safety, performance efficiency, quality, and environmental impact on a variety of wires and cables. They make sure that products are constructed correctly and that wires and cable sizes can handle the proper voltage and right amount of current.
Industries that might receive testing include energy, healthcare, industrial systems, security, chemicals, consumer electronics, and automotive.
There are two main distinctions of UL certification and they are very different. Often, customers inquire about UL Listed vs. UL Recognized wires and cables. Each type has their own unique aspects, and we will help outline those differences.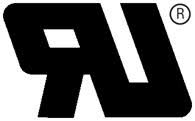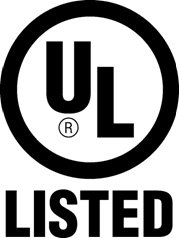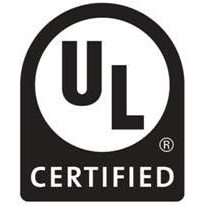 UL Listed Wires and Cables
UL Listed is for standalone products or consumer products that then go into the market. This is the mark that is most familiar and found on consumer goods. When you see this on a product, it means that it has been tested for safety before entering the market. UL Listed marks are on the products themselves.
UL Recognized Wires and Cables
UL Recognized is different than UL Listed because it does not apply to the end products themselves. Having UL Recognition certifies that a component within a machine or larger mechanism meets UL Standards. This allows manufacturers to pick and choose which components are certified within a larger system. UL-Recognized stamps are generally easier and more economical to attain since the whole system is not being tested and therefore not Listed.
Requirements for UL Certification
For cables and wires to achieve UL certification, UL has established a series of requirements that must be met. The characteristics of the wires and cables that are examined include:
Temperature dry and temperature wet
Voltage rating
Outdoor use
Sunlight resistance
Cable tray use
Oil resistance
Gasoline resistance
Direct burial
Submersible pump use
Be sure to check out the UL cable and wire guide for detailed specifications on UL certification!
Our Wire and Cable Assemblies
With most of our purchased cable and wire being UL certified, the assemblies we build are reliable and of high quality. In addition, our manufacturing capabilities allow us to process a variety of material types, including ETFE, PTFE, FEP, EPDM, PUR, CPE, Silicone, XLPE, PVC, and Fiberglass. Because of all the different cable jackets that are available, we have several pieces of equipment which can handle high and low volume orders for each of these materials.
The MJM Industries process includes:
Cutting
Stripping
Termination
Encapsulation

Insert molding
Hot melt
Potting

Coiling
Printing
Our state-of-the-art facility features a 5S philosophy, ISO 9001standards, and IPC A-620 workmanship standards.
Industries We Serve
MJM Industries is a leading contract manufacturer of overmolded wire and cable harnesses, cable assemblies, flat flex assemblies, and box builds. Our reliable products help serve a wide array of industries! These include:
Defense and military
Consumer products
Industrial automation
Communication
Medical equipment
Mass transit
Water equipment
Commercial off-road
Utilities
Heavy equipment
Appliance
Test and measurement
Transportation
About MJM Industries
At MJM Industries, we are a world-class, custom contract manufacturing company that specializes in a variety of custom wire assemblies and engineering services. Our team is committed to quality assurance and offering the best value to our customers.
If you are searching for a reliable company with UL certification products, MJM Industries is here to meet your needs. Contact us today to learn more about our manufacturing services! We'd love to hear from you and are ready to make your job easier.