Our primary goal is to exceed our customers' expectations
with high-quality, custom overmolded cable and wire harness assemblies
that help products perform better and last longer.
Intelligent Engineering, Innovative Manufacturing
World-Class Contract Manufacturing Services
Contract Manufacturing Services from MJM Industries
MJM Industries is a world-class, custom contract manufacturing company that specializes in custom overmolded cable and wire harness assemblies, coaxial cable assemblies, flat flex cable assemblies, control panels, and electro-mechanical devices.
We are contract manufacturers committed to providing high-quality and reliable products that enable our customers to realize greater productivity and profitability. From design services to custom overmolding, cable assembly, packaging, and testing, we strive to provide a complete manufacturing program for customers that demand reliable assemblies with on-time delivery.
For certain applications, MJM Industries offers Class III laser stripping for accurate and repeatable removal of insulation and jacket material without the risk of conductor damage. Additional value-added services include box and panel builds, OEM product integration, and custom kitting and packaging.
As a leading cable assembly manufacturer, we have successfully assisted our customers with designing processes and products to solve various problems in quality, delivery, and pricing. Our exceptional team of in-house engineers can design products that bring ideas to realization.
MJM Industries is committed to the highest level of quality and continuous improvement of products that offer the best value to meet our customers' expectations. Our quality systems are prevention-based, customer-focused and compliant with leading U.S. and international standards. MJM Industries is also an ITAR compliant contract manufacturer.
MJM Industries provides custom, overmolded components for cable and wire harnesses with value-added services, when promised and at a competitive price. We look forward to beginning a dialogue to understand your particular need for our custom cable manufacturing services.
Our World-Class Contract Manufacturing Services Include:
Wire and cable preparation
Termination
Connectorization
Soldering
Potting
Over-molding
Labeling
Shrink tubing
Testing
Custom overmolded assemblies
Wire harnesses and cable assemblies
Flat flex cable assemblies
Wire leads
Product design and process development
Tooling and fixture design
Logistics
A Contract Manufacturing Company for Any Industry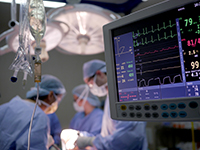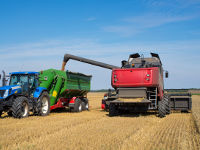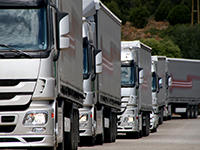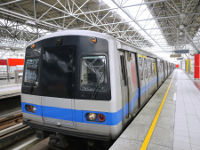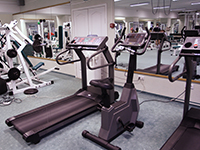 As a leading cable assembly manufacturer, we strive to deliver exceptional customer service and client satisfaction to customers in a variety of market segments. Some of the industries we serve include:
Commercial Off-Road | Automotive | Heavy Equipment | Mass Transit | Water Treatment | Appliance | Consumer | Industrial Automation | Medical | Test & Measurement | Aerospace | Defense & Military
Check Out Our Blog to Learn More About Custom Cable Manufacturing
To stay up to date on company news and developments in the custom contract manufacturing industry, make sure you check out the MJM Industries blog. Some of our most popular blog posts include: