Here at MJM Industries, we are dedicated to providing our customers with low-pressure molding solutions that will improve your efficiency and profitability.
A variation of conventional over-molding processes, low-pressure molding utilizes significantly less pressures to encapsulate intricate or fragile electronic assemblies.  Materials used in the process have zero waste, can be recycled, have no harmful fumes, and are RoHS and REACH compliant.
As an alternative to traditional two-part epoxy processes, low-pressure molding reduces the cost of labor, can provide watertight encapsulation, has no cure process, increases throughput, and provides a longer shelf life. Because we offer so many manufacturing alternatives, our capabilities outperform our competitors allowing MJM to be a leader in the molding and encapsulation of assemblies.
Why Our Low-Pressure Molding Assemblies Are the Right Choice
Our company offers numerous advantages and benefits to our customers. Some of the reasons that you should contact MJM regarding your low-pressure molding needs include:
The many years of experience our engineering team and staff have in both development and manufacture of low-pressure molding
We are capable in recommending the correct materials and processes for your application
Heating temperatures for low-pressure molding are between 180°C and 210°C
Application pressures from 50 to 500 PSI
Our processes can achieve 30 to 120 second cycle times with no additional curing
We are a fully equipped from 3D prototypes, tool design, tool build to manufacturing on our low-pressure equipment
Low-Pressure Molding for Any Industry
As a leading manufacturer, we will deliver reliable products backed by our exceptional customer service all to ensure your business gets the attention it deserves. The industries we commonly serve include: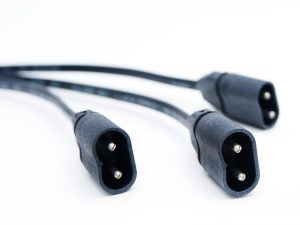 Commercial off-road
Automotive
Heavy equipment
Mass transit
Water treatment
Appliance
Test and measurement
Industrial automation
Medical
Defense and military
Aerospace
No matter your field, MJM Industries will work with you to provide you with the low-pressure molding assembly needed for the applications you want!
Choose MJM Industries as Your Low-Pressure Molding Manufacturer!
We are committed to assisting you and meeting your goals and providing you with an efficient low-pressure molding solution. Looking for a reliable partner for your next project? Reach out to MJM Industries today! We are looking forward to working with you.